Computers are now part of everyday life. For most of us, technology is essential to our lives, at home and at work. "Computational thinking" is a skill children must be taught if they are to be ready for the workplace and able to participate effectively in this digital world.
The new national curriculum for computing has been developed to equip young people in England with the foundational skills, knowledge and understanding of computing they will need for the rest of their lives.
Our school is also very keen to equip children for the wider world and as such we have a high specification of technology available for all in the school. We have a state of the art media suite fully equipped with Apple Macs, Ipods, Ipads, e-readers, and digital cameras. We have invested in  software packages called Purple Mash and Mathletics and have a number of curriculum related Apps for the iPads. We have movie maker on the Apple Macs and they are accessed by all the students.
The huge investment in ICT within Our Lady Immaculate provides us with an exciting opportunity to reinvigorate teaching and learning in this important area of the curriculum.
Information for parents on keeping children safe on the internet
http://www.theparentzone.co.uk/
https://www.thinkuknow.co.uk/parents/
http://kidshealth.org/parent/positive/talk/cyberbullying.html
Digital Parenting Magazine Issue 4
NSPCC Share Aware – e-safety information for parents
July 14th 2017 ICT Monitors trip to the Apple shop in Liverpool One.
Thank you to all the staff in the Apple shop in Liverpool One for making the ICT Monitors trip really exciting and memorable. We made a short film with our friends and then played with all the new exciting equipment. The photos explain in more detail!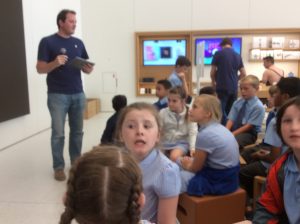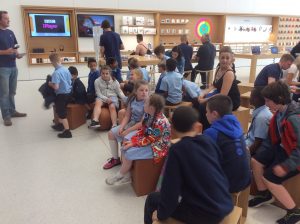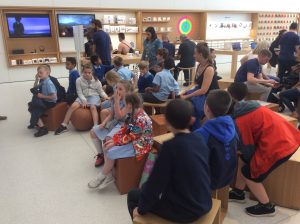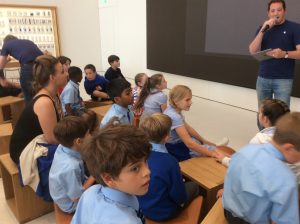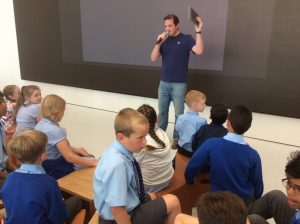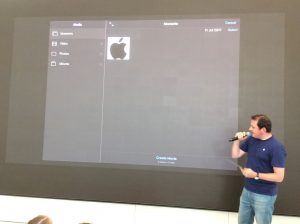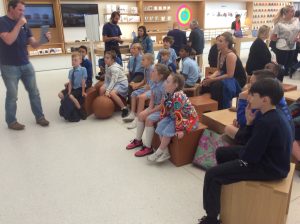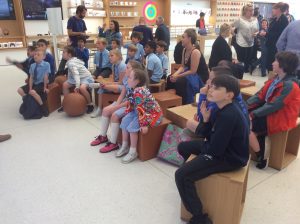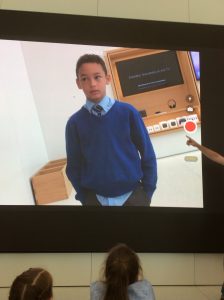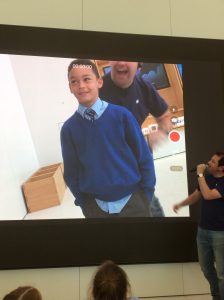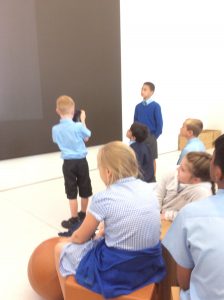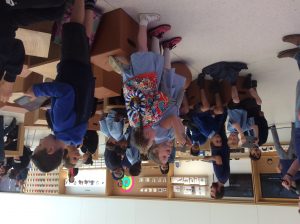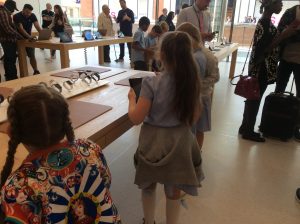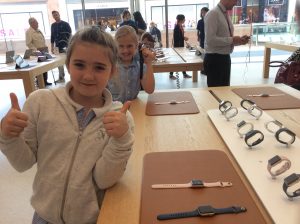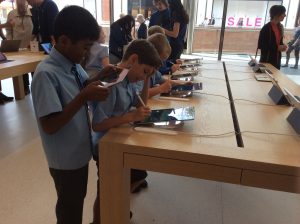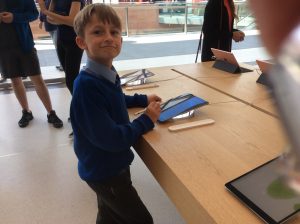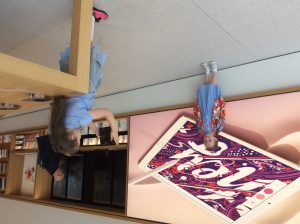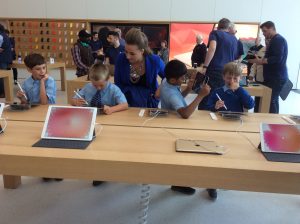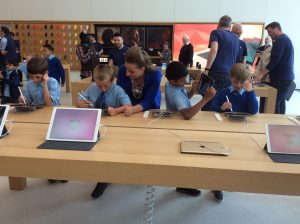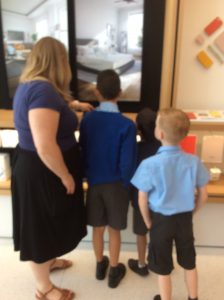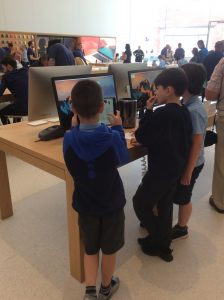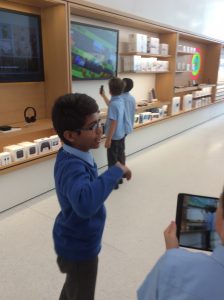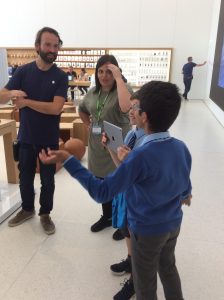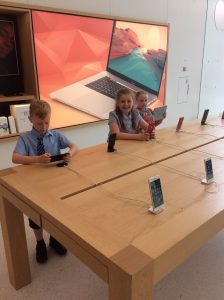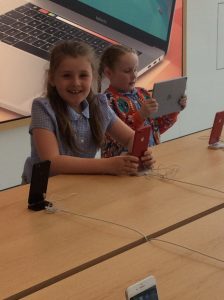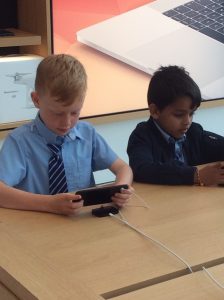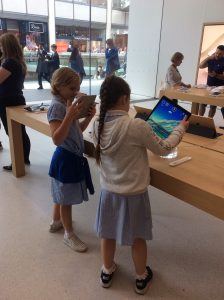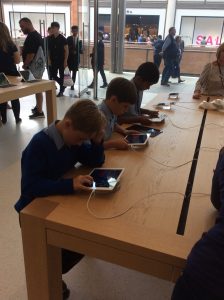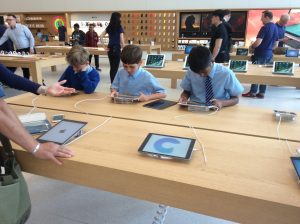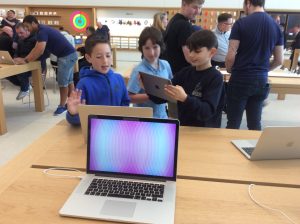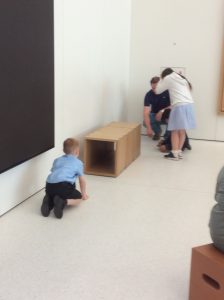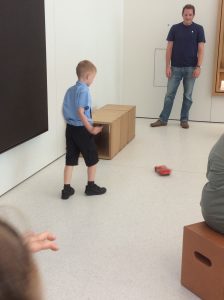 Thursday 8th February 2017 KS1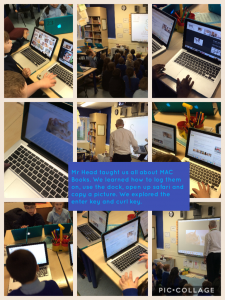 ICT Club build their own computer. Thursday 26th 2017
During ICT Club on Friday, we had a visit from MGL Consultant Mr Head who helped us build our own computer… we used the Raspberry Pi – a tiny and affordable computer that you can use to learn programming through fun, practical projects.
KS1 use Scratch to learn how to code Thursday 25th January 2017
Today Mr Head worked with our KS1 classes and taught us how to code using scratch. Alfie in Year 1 said "I really enjoyed using the iPads" and Nathan in Year 2 said "Its cool to code!".
January 27th 2017 Luciana Berger visits our school and we hold our own question time about Internet Safety.
As well as the school council, the ICT Club & E Cadets met with the MP for Wavertree Luciana Berger, on Friday. We held a question time in the Media Suite and asked a variety of questions :
Luke asked : "What technology does Parliament have?"
Oliver asked: "How does technology help you with your work?"
Carrar asked: "How does the development of technology support our health?"
Thank you so much to Luciana for visiting us we really enjoyed learning all about British Modern Values.
Wednesday 6th July 2016
Thinkuknow campaign launch!
Today is Day 1 of this three month campaign, and we are excited to introduce our first new resource entitled "The world changes. Children don't". 
So why not log onto the website and read more the parents section of the Thinkuknow website provides information to support parents and carers to understand and respond to the risks their children may face as they grow. It covers a broad range of online safety issues from nude selfies to what to do if you think your child is being groomed online. Find it at: www.thinkuknow.co.uk/parents.
Research tells us that having a supportive parent or carer can make all the difference in helping a young person learn to stay safe. We hope this campaign will raise awareness of the breadth of advice and support Thinkuknow offers, and its accessibility to anyone whether they would like more information about keeping their child safe, or is worried about a young person in their care.
Friday 29th April 2016
Year 3 pupils gave us an extremely insightful assembly about how to stay safe online, with the main message being how to report inappropriate behaviour. If you have any worries about staying safe online, talk to one of our Year 3 pupils or any teacher! Report any inappropriate behaviour to CEOP.
Watch the clips below to see some of the assembly!
Tom introduces the E-Safety assembly
Ayman shows us where to report inappropriate behaviour through our website
A message from Jurgen Klopp? Is it really him?
A musical reminder about staying safe online!
ICT Monitors Club Trip.
As a reward for all their hard work this year Mrs Sergeant has said we can take the ICT monitors on a trip. Our trip will be on Friday 14th July 2017 from 1.00-3.00. We will be catching the local transport bus down to the Liverpool One Apple shop where we will be allowed to play with lots of Apple equipment and we will be shown how to do arts and crafts on iPads, create movies and coding. We are all looking forward to going so please remember to return your trip permission letter.
Kind Regards
Mrs Bowcock