Please find information for community events which will be happening over the holidays and and in the New Year.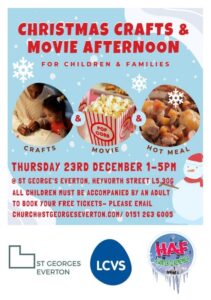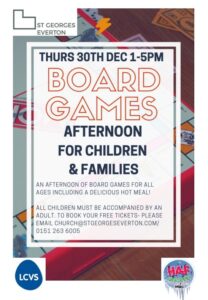 Youth 5 Connect Program
Please see information below in relation to the Youth Connect 5 programme being delivered by Liverpool YPAS, there is still time to sign up for this programme. Please share on your social media outlets, parents and colleagues.
Youth Connect 5 Programme:
3rd,4th,5th,10th,11th January 2022 (12-2pm)
Youth Connect 5 is a free course that gives parents and carers the knowledge, skills and understanding to help children develop strong emotional wellbeing through resilience-building techniques.
These techniques will strengthen your child's ability to adapt well to adversity, trauma, tragedy, threats or even stress, skills that will remain with them into adulthood. We like to think of it as being able to bounce back from difficult experiences.
Youth Connect 5 will teach you the skills you can then draw upon to both build your own resilience, but most importantly your child's.
During the course you will:
1. Understand young people's mental health
2. Think about what makes us thrive
3. Develop family resilience
4. Understand why we feel the way we do
5. Develop skills to support your children.
For more information contact our YPAS Parenting Team on: 0151 707 1025
Understanding your Child online course.
Understanding your Child Program
LivPac
Please see information from Livpac for some events that they have on at the beginning of the New Year, please share on your social media, colleagues and our SEND parents where possible.
· 10th January 2022 – Relaxed Performance Panto – Everyman at 5pm – Tickets only £10 per person. Please email info@livpac.org.uk for futher information
· 11th January 2022 – 10:00am-12:00pm – Coffee Morning Session – Face-to-Face
· 12th January 2022 – 12:00pm – 2:30pm – Autism and Behaviour – This course is being delivered by Reachout – ASC Autism Support – This course looks at how we can investigate the causes and anxiety around behaviour that concerns and challenges us with autistic children. We look at what behaviour communicates and how to read a child's anxiety before working out what additional support can be needed. This course helps you understand the behaviour, be proactive and make a long lasting difference to a child who is struggling in a difficult situation. This session will be over held ZOOM. To book please email info@livpac.org.uk for the link to register with Eventbrite.
· 17th January 2022 – 18:00pm – 20:00pm – Coffee Evening Session via ZOOM
HAF Winter Program Providers