With You Always Parish Programme 2019-2020
If you wish your child to engage in our Parish "With You Always Programme" for our year 4, 5 and 6 children; please contact Mrs Brown at school to register your interest as soon as possible this September.
With You Always, has now begun. Below is a list of dates when the Sacramental Programme will be delivered. Meetings will take place at 3.40pm at Our Lady Immaculate Church on Wednesday or Thursday.
Mass of Welcome
Meeting 1 Treasure Hunt
Meeting 2 Beatitudes/Reconciliation
Meeting 3 Sacrament of Reconciliation week beginning
Meeting 4 Stations of the Cross
Meeting 5 Eucharist 1
Meeting 6 Eucharist 2 preparation for First Communion Mass In May 2020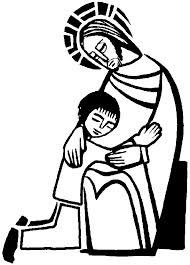 Class Assemblies 2019-2020
We love to have parents, carers, grandparents come along to our class assemblies!
Everyone is welcome!
Synod 2020
The themes of the Synod are:
All called and gifted by God – We are called to be saints in today's world
Sharing the Mission of Jesus – The Church is the compassionate face of Jesus in the world today
How we pray together – Pray and when you finish praying…pray some more-how we pray together
Building community, nurturing belonging – The Church can create experiences where strangers can become family.
" Father, we thank you for the love you have shown us in the gift of Jesus your Son."
Synod prayer 2019
This year is the Year of The Word from September 2019-December 2020.
Together we will celebrate, share and listen to the message of The Word through the Gospel of Matthew.
During this year we will share with the children the familiar Bible Stories, Parables and teaching of Jesus through the Gospel of St Matthew.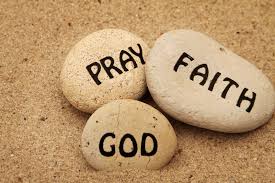 Bishop Tom's Visitation to School
We were all very excited when Bishop Tom came to visit our school.
The day started with Mass and then Bishop Tom and Father Richard visited all the classes.
Below is a selection of photographs taken on the day. To see more photographs look on our Website Gallery.

Weekly Reflections through Lent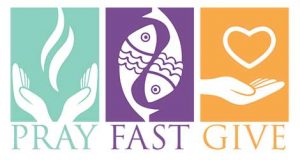 Lent
Following his baptism, Jesus went into the desert for forty days. He was all alone and ate nothing because he was fasting. Jesus grew stronger through resisting temptations. Jesus relied on God's word to resist temptation.
Lent is a time when we can make a special effort to listen to God's word, to turn away from things which are wrong for us, or others; and to grow in love. We prepare for the celebration of Jesus' resurrection at Easter.
Prayer:
Dear Lord Jesus, help me and my family to grow in love and strength during Lent through keeping our Lenten promises. Amen
Shrove Tuesday
Shrove Tuesday is the day before Ash Wednesday. Some of our classes were busy eating pancakes today!
Years five and six went over to church and received ashes at the Parish Mass from Father Richard.
It was lovely to see our Church community today.
What are you going to do this Lent?
In the Gospel for Ash Wednesday, Jesus challenges us to pray, to fast and to give. So today, and throughout Lent, we should try and make Prayer life richer, to Stop doing some things which in turn will free us to Go out to others with acts of service.
Jesus said, "Take care not to do good deeds in order that people may see them."
Matthew 6:1-6, 16-18
This week can you discuss in your classes what you would like to do this Lent and bring your ideas along to the School Council.
2nd March 2020: Loving God and Each Other
This week let us encourage each other in what we do. There are times when we all need encouraging especially when we are going through difficult times.
"With God we can do great things".
Pope Francis
What great things can we do together during this week?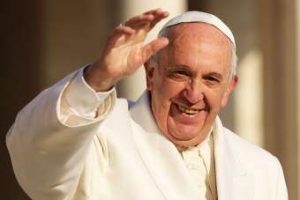 9th March 2020: Loving God and Each Other
"God loves each of us as if there were only one of us".
St Augustine of Hippo
Dear Lord Jesus, Please help our family to grow in your love and and to share your love with others through the way we live our lives.
How can we share God's love this week?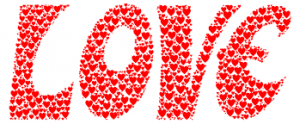 16th March 2020:Loving God and Each Other
When we receive the Sacraments we are reminded of God's love and care for us.
In the Gospels we are reminded of Jesus' love and care for us. Jesus brought healing and light into the life of the man who was born blind.
Read the Gospel of John 9:v1-8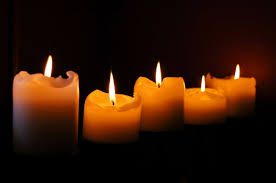 23rd March 2020: Loving God and Each Other
God is Compassionate.
He came to take away fear, sadness and lonliness.
How can we follow in the footsteps of Jesus this week?
Has anybody shown you compassion this week?
The story of Lazarus shows Jesus' compassion. Jesus was upset by Lazarus' death and wept for him.
St Vincent de Paul reminds us that we should strive to keep our hearts open to the sufferings of others. We can help through prayer and by giving to others.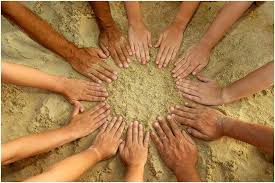 30th March: Loving God and Each Other
This Sunday 5th April is the beginning of Holy Week. It is known as Palm Sunday or Passion Sunday.
Jesus sent two of his disciples in to a nearby village to collect a donkey. He entered the village on a donkey and the people lined the streets waving palms as he passed. Everyone was happy.
This week we will be retelling the events of Holy Week which make it so special to us in preparing for Easter.
It includes:
Palm Sunday
The celebratiopn of the Last Supper
The washing of feet
The agony in the garden
Jesus' arrest
His Crucifixion and Resurrection
6th April 2020: Loving God and Each Other
Easter Sunday falls on Sunday 12th April this year. It is the greatest day in the Church's year.
It reminds us that Jesus, the Son of God, offers us everlasting life and eternal happiness.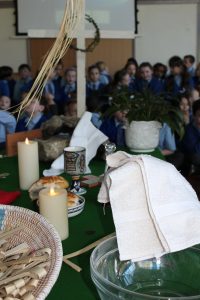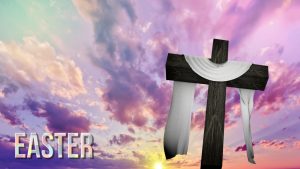 13th April 2020: Let us Pray for Peace
"Let us pray for peace:peace in the world and in our hearts."
Pope Francis
20th April 2020: Each Encounter with Jesus Changes our Life
"We must not fail to help our neighbours because it is in them that we serve Jesus".
St Rose of Lima
He is with us at all times and in all places. We can meet him in prayer and in one another.