How to help your child learn at home 2020-2021
In this section of the website, you will find resources and websites that will support home learning for your child in the event of them needing to self isolate or during lockdown. These home learning resources offer pupils a chance to continue learning at home and many of them have been purchased by school. Teachers are able to monitor pupils' performance and usage on some of the sites and they will also set work.
Please click on the relevant key stage portal for age appropriate resources created by your child's class teacher. 
If you need any assistance, have a question or your child would like to share their work with a teacher, please email the relevant year group and a teacher will get back to you between the hours of 9am to 4pm. The teachers can't wait to see some of the amazing work that has been taking place at home!
Nursery@oliprimaryschool.co.uk
Reception@oliprimaryschool.co.uk
School Improvement Liverpool Resources
The new 'Curriculum Resources' page is now live on the School Improvement Liverpool website here. The directory has been built for parents/carers and teachers to provide signposts to free resources to support learning. You can filter by subject, age range, key stage or keyword. https://liverpool.gov.uk/schools-and-learning/
Catholic Life in Liverpool
Click the link below to find out about the Catholic Life and information within our Liverpool Archdiocese during Covid-19. It includes the live streaming of Mass times within our Archdiocese, prayers and Sunday Gospel reflections and messages from Archbishop Malcolm McMahon and Bishop Tom Williams. There is a wealth of resources to be found to support us all in this very difficult time. Please take a look.
http://www.liverpoolcatholic.org.uk
The following link will take you directly to a letter from Pope Francis and offers some lovely prayers for you to share as a family. http://press.vatican.va/content/salastampa/en/bollettino/pubblico/2020/04/25/200425b.html
Take some time to come together as a family and reflective and pray together using these collective worship ideas.
Please follow this link for activities https://holyweek.pastoral.center/ and this link from Liverpool archdiocese to live masses http://www.liverpoolcatholic.org.uk/mass-live-stream.html.
Wednesday Word 
This publication is usually shared with you weekly and identifies the Gospel message and thought for the week.  An online version has been made available to us, for you to keep in touch with the message of The Wednesday Word. There are short prayers, gospel reading and activities for the children to complete. You can keep in touch by following the link below.
"The materials produced by The Wednesday Word are already used extensively
throughout the dioceses in England and Wales – bringing remarkable graces to many."
Cardinal Vincent Nichols. President, Catholic Bishops' Conference of England and Wales.
Home Learning During School Closure
As you are probably aware from the media, on Monday 20th April, the BBC is launching a service to support home learning. The service will include programmes available on iPlayer or the red button on the TV. There will also be activities on the BBC Bitesize website where you can sign in a personalise your BBC Bitesize experience. 
https://www.bbc.co.uk/bitesize/dailylessons
BBC lesson schedule for each year group
Oak National Academy is a new collection of high-quality lessons and online resources. Backed by the Government, it has been created in response to the lockdown. Their online classroom offers free access to great teachers, delivering video lessons, quizzes and worksheets. It covers a range of subjects and is updated weekly. This resource also fits alongside the BBC Bitesize lessons.
https://www.thenational.academy/online-classroom
http://www.purplemash.com/ourlady-l5 This website has lots of high quality curriculum ideas, information and games for your child. This is used regularly in school and teachers are setting tasks for children, so please ensure your child is logging in to complete the work allocated to them. They have all been given their log in details.Also, look at the blog which has been set up for each area – it's a great way of sharing work .
http://www.readingwise.co.uk This website supports your child's reading and phonic skills and is used regularly in school. Children in year 1 and 2 have their own password which we have sent to parents week beginning the 16th March 2020
https://www.risingstars-uk.com/This website is for all children and gives them access to their reading books online. Usernames and passwords have been send on a letter via our parent app.
Explore the world in many different ways with Oddizzi, which school have purchased. It is a teaching and learning resource for geography and children have usernames and passwords for this which have been sent on the parent app. Look at the specific key stage page for more information.
The Historical Association is offering quality resources, that teachers have shared with them, for parents to download to support their child's history learning at home. Follow the links below to look through resources for KS1 and KS2
https://www.history.org.uk/primary/categories/305/module/8745/resource-sharing-hub-key-stage-1
https://www.history.org.uk/primary/module/8747/resource-sharing-hub-key-stage-2
There is an excellent live video each morning at 11am to support and enthuse your child about science. This week is 'Oceans Week' so take a look an enjoy exploring.  Below is an example of one of Maddie and Greg's exciting videos which are packed with fun, facts, quizzes and activities.
Third Space Learning are offering parents free accounts to access lots of quality maths resources to support your child's learning at home. Click on the link and follow the steps.  Parents+Maths+Hub+Steps
TTS have also produced free online resource packs that are filled with ideas to support your child's learning at home. The resources have created a curriculum-focused independent learning resource with over 40 home learning activities all planned, prepared and created by teachers. It is also mobile friendly. With a combination of independent and collaborative learning activities, the home learning books provide a great opportunity for parents to learn with their children. The packs are available for KS1 and KS2 https://www.tts-group.co.uk/home+learning+activities.html
Each pupil has a login for TT Rock Stars and teachers can analyse the mathematical performance of every pupil. It can be used on both a browser on a computer or laptop, or has an app that can be downloaded for your tablet or phone. http://ttrockstars.com/
For those avid readers (and listeners ) out there,  Amazon have allowed all parents and carers access to books and audio stories for children of all ages without subscription  . All stories are free to stream on your desktop, laptop, phone or tablet by clicking on the following link :  http://stories.audible.com/start-listen
David Walliams fans out there will love this ! Each day, he is releasing a full book. The man himself is also reading parts  a chapter of his story 'The Terrible Triplets' at eleven o'clock every morning.
Some great interactive musical sites to look at are:
https://www.mydso.com/dso-kids/ Dallas symphony orchestra's site just for children
https://www.classicsforkids.com/ A set of resources about classical composers
https://www.singup.org/home-schooling/?embutton – Sing up home schooling page
Enjoy !
Whilst you're at home, you can use BBC Teach for free. Their website is home to thousands of free curriculum-mapped videos, arranged by age-group and subject
CAFOD have also produced some excellent resources to support home learning. Simply visit their website by clicking on the link below for lots of ideas. https://cafod.org.uk/Education/Primary-teaching-resources/Home-learning-primary
If you're looking for an activity to do with your kids, why not ask them to document  their experience during the Covid-19 pandemic in this time capsule activity pack. You can then look back on this in years to come. My-Covid-19-Time-Capsule-1
These websites come highly recommended by MGL who support our school with computing. The children will be familiar with some of them from their lessons with Mr Moffat. He even has his own YouTube channel that provides tutorials.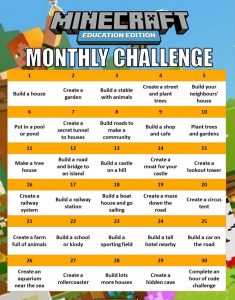 Try out Miss Gallagher's OLI Kahoot challenge by clicking on the link. Many of your teachers have had a go too so can you beat their score? Please put you name so that we can see who's been playing.
Think U Know 
Remember it is very important to stay safe on line. See if the quiz below can help?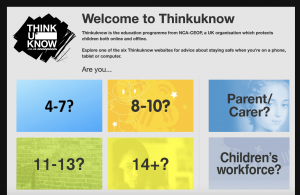 Recommended Resources from The Department of Education
PE and physical activity for primary children:
Boogie Beebies
Website: https://www.bbc.co.uk/programmes/b006mvsc
Key stages: early years foundation stage
Description: videos that get younger children up and dancing with CBeebies presenters.
Registration: not required
More of these activities can be found on the Wellbeing tab. Why not investigate!