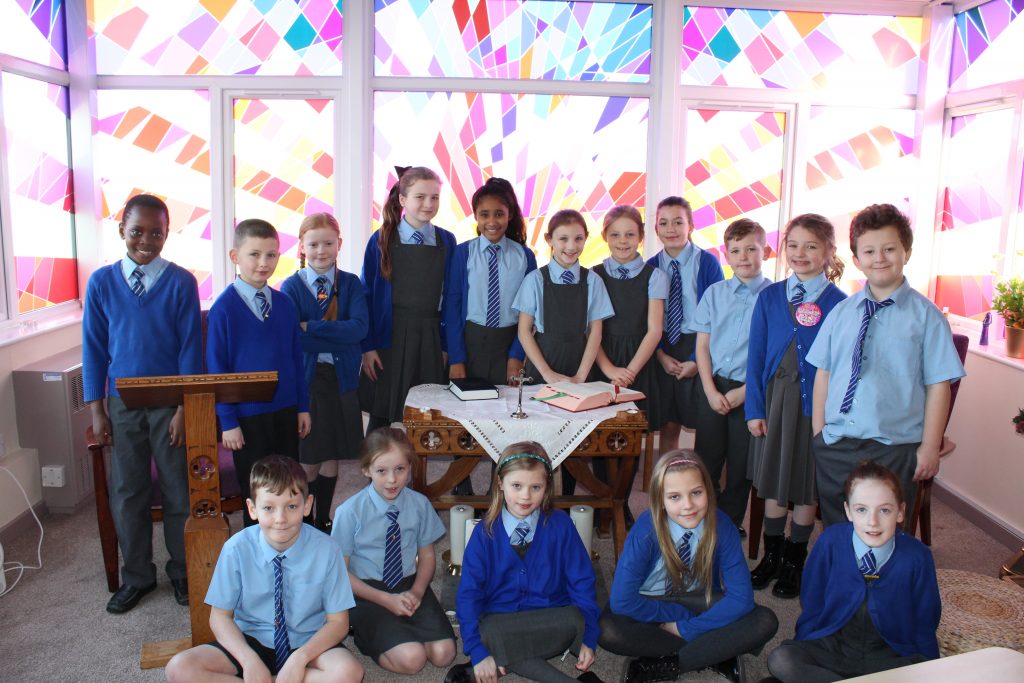 We have an active Chaplaincy Group in school that enhance our prayer life, Liturgical Celebration, Collective Worship and whole school celebrations. The group comprises of children from across Key Stage 2. They have been instrumental in the innovation, creation and development of our Prayer Garden.
The Prayer Garden is regularly used by all classes from across the school. It has enhanced our Religious Education provision and has become a well- loved resource for our school community to reflect and have quiet times.
Our Lady Immaculate Chaplaincy Group
Our Chaplaincy Group greatly contribute to the Catholic life and ethos of our whole school community and include children from Year 3 to Year 6.
The children help to create a happy, prayerful and spiritual environment, in which we as a family continue to love, grow and learn together in faith.
"Together, we celebrate our successes and are there for our friends and our families when they need us." Year 6 pupil
The Chaplaincy Group help to promote the teachings of Christ in a relevant and meaningful way by helping to prepare liturgy and by participating and leading the prayer-life of our school; through whole school assemblies, Collective Worship and the celebration of Mass.
The children are also involved in our Parish Community by supporting children who are preparing for their Celebration of the Sacraments, through "With You Always."