Our EAL Children are supported primarily by quality first teaching within their classes. After a settling in period they receive additional support from Teaching Assistants within school. This provision is dependent upon need and its main focus is upon developing pupil's oracy and understanding. Once they have gained confidence; this time is used to develop their speaking and listening skills, writing, including grammar, punctuation and spelling and further development of reading skills according to their particular needs.
We also buy in additional support from EMTAS. A specialist teacher spends one day a week in school supporting our EAL children and their families. Children are grouped according to their needs in order to further develop and enhance oracy and the written word.
2016-2017
Mrs Jackson continues to work very hard with our EAL pupils across school. We were very lucky to receive additional support in the Autumn Term from EMTAS, who were able to support our Key Stage 1 children.
A very successful language session for our parents is held every Wednesday from 9.00am until 10.30am. Why don't you come along and join in if you are new to learning English or need some advice or support? We have plenty of room and provide a very warm welcome and can always point you in the right direction for further guidance!
After half term a group of pupils will be entered for their English Speaking Board Examination to be taken in the Summer Term. We wish them much success!
They are already preparing for their English Speaking Board examinations in June!
Good Luck!
2015-2016
A language session for our EAL parents is also run by a member of the EMTAS team; from 9.00-10.00am every Wednesday. This partnership has been very successful and beneficial to both our children and their families. All families are always very welcome and are warmly received. Why don't you come along?
English Speaking Board Success!
Last Summer a group of children took their English Speaking Board Examination, (ESB).
They were all excellent and were very successful in passing their ESB Entry Level exam! Over a number of weeks they researched a topic of their choice and on their examination day presented their topic through an oral presentation. Some children provided visuals to support them, which they had made at home.
Presentations included topics such as:
Lego
Bulgarian Culture
Cars
The history of dance
Hamsters.
The examiners were extremely impressed with the high quality of their presentations and their oracy. They received their certificates in our Prize Giving Celebration Assembly.
Thank you to Miss Gilchrist and Mrs Jackson who supported and guided the children in this new initiative.
This year the children will be working towards their next level of exam which will include a group presentation.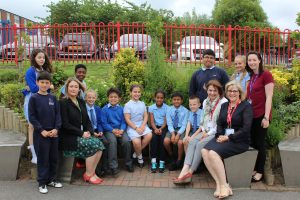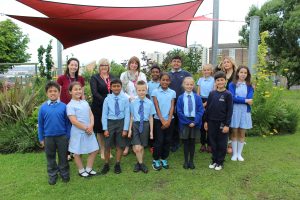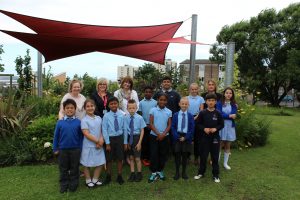 Congratulations! you were all fantastic!
EMTAS Support
We will continue to receive support from Mrs Jackson this year. She will work with groups of children across Key Stage 2. We look forward to working in partnership with her again this year.