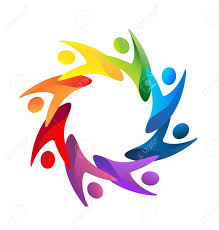 A School of Sanctuary creates a safe environment which involves all members of our school community, regardless of where people come from or what they look like.
We foster a culture of welcome and inclusion for all.
Everyone, has the human right to sanctuary.
Our School of Sanctuary Certificate is now proudly displayed in our main entrance. We are proud to be a place of safety and inclusion for all.
Black History Week 2017
OLI had a whole school focus on Black History. The children focused on inspirational people, researched their achievements and produced work around them. We also took an art focus this year and have put the best pieces of work on display.
Key Objectives (National Curriculum):
Nursery – hand art.
1. Art focus
KS1 – Alma Thomas
– To use a range of materials creatively to design and make products.
– Learn about the work of a range of artists.
KS2 – Kente Cloth design
– To improve their mastery of art and design techniques, including drawing and painting with a range of materials [for example, pencil, charcoal and paint].
– Learn about the work of a range of artists.
2. Research on an inspirational person who is associated with black history.
3. Equality and diversity hand art.
Below are a few of the displays of work taken during Black History Week 2017.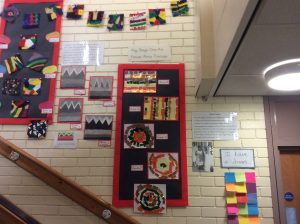 Levi Tafari Visit Wednesday 11th October 2017
Levi has been working with our Year 6 children today. In line with the theme from School of Sanctuary they wrote poems based upon equality and diversity.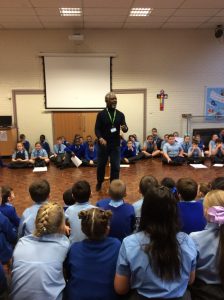 In the morning he shared a few of his own poems with the children and in the afternoon the children performed their own poems for the Key Stage Two children.
The children thoroughly enjoyed performing their poems!
REFUGEE POEM
We should open our arms to people – no matter where they're from.
We shouldn't abandon people, neither, black, or white.
We can't abandon them tonight.
Culture there's different types.
You can be from Asia, Jamaica or Africa it really doesn't matter.
Refugees come from all around the world,
It's our job to always welcome them to our home town.
Refugees will always need a guiding light, we'll be there and so should you!
Gabriella, Lavelle, Olivia, Amber, Macey
Cream Egg Crew Yo!
We have trust it doesn't matter what colour egg you are,
brown or white it doesn't matter.
Our team always work as a team and together we are a dream!
It doesn't matter what shell you are,
show people what you have.
Don't be scared to show yourself.
Make a community with your friends.
This is one nation, one nation for all.
This is my hope.
I hope you can be my friend too!
Dylan, Christy, Abdalla and Billy
Diversity Poem
Disrespect should never be tolerated.
Inspiration comes from the heart.
Visualise everyone the same.
Everyone has an element inside their body.
Respect each other no matter what colour skin they have and speak to everyone politely.
Inside of people is love.
Teamwork passed around.
You should treat everyone equally.
Joel, Scott, Harrison
In November we will be holding workshops in our school with the support of EMTAS, called; "Hands of Friendship."
Great News! September 2017
We have been accredited as having School of Sanctuary Status. This is the beginning of a journey for us and the children and staff are very proud of their achievements so far.
We are delighted to be awarded"School of Sanctuary" status. This means that we have been recognised for providing a safe and welcoming place for anyone seeking sanctuary.
We welcome everyone as being equal, valued and inclusive members of our school family and parish community.
We have been invited to Liverpool Town Hall to receive our award from the Lord Mayor Councillor Malcolm Kennedy.
Tuesday 12th September 2017 EMTAS Awards Ceremony
Mrs Brown accompanied a group of children and their parents to the awards ceremony. Liverppol Lord Mayor, Malcolm Kennedy gave Mrs Brown our School of Sanctuary Award this evening. We were all very proud!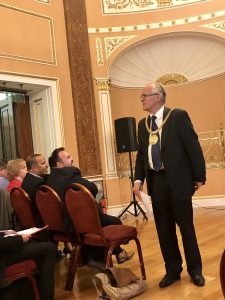 Levi Tafari performed a few of his poems which delighted our children and Julie Spencer gave our children their English Speaking Board Certificates. Some of the children and their families managed to have their photograph taken with him!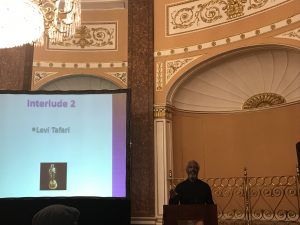 Levi has been invited to school to work with our year 6 pupils in October. we are looking forward to his visit.
Kensington choir sang, "This is our world"
This is our world, we are the children.
We hold the future of this planet in our hands.
So we must learn to respect each other, and spread the word til every person understands."
Below are a selection of photographs taken on the evening. It was lovely to see our Year 7 pupils in their new school uniforms!
2016-2017
School of Sanctuary Award
In July we had our external review for The School of Sanctuary Award. Gill and Donna came to visit school and met with groups of children from across school who showcased their work. They were both very impressed with the standard of work and pupil's understanding of what sanctuary meant. We look forward to finding out if we have been accredited School of Sanctuary status.
Each Key Stage Team have been working with the children to help them understand what sanctuary means and how we can welcome everyone as equal and valued members of our school family.
Last week was Refugee Week 19th June -25th June 2017.
The children were engaged in a variety of activities across the school.
One of their targets was to generate what was meant by being a School of Sanctuary. Below are some of their thoughts:
it is a place where we feel safe and live in unity.
it doesn't matter about people's race, skin colour or religion you are part of our family community.
a School of Sanctuary is where friends are our family.
we always support people in our school family who are in need.
Below is an assortment of poems which were generated during Refugee Week.
I am a place where people are safe.
I am a place where people have food and drink.
I am a place where friends play with me.
I am a place where classmates learn to be smart.
I am a place where my mates care about me.
I am a place where you have fun!
What am I?
Our Lady Immaculate Catholic Primary School.
By Caitleen
I am a place where people are happy.
I am a place where teachers are helpful.
I am a safe place.
I am a place where I am supported.
I am a place where my friends are my family.
What am I?
Our Lady Immaculate.
By Nancy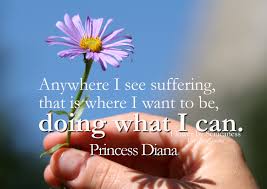 The children have been writing their own School of Sanctuary Poems…Why is our school a safe place, a school of sanctuary?
The following poem was written by our Year 6 children.
Our Lady Immaculate, Our School of Sanctuary
When you arrive at our school
When you've not been here before,
Your heart skips a beat
As you enter through the door.
When everything seems oh so bad,
But you see a friendly face,
They notice that you're feeling sad.
School isn't such a scary place,
We work so hard to improve ourselves
And the lessons are such fun,
We walk out the door, feeling six foot four,
And new people then feel we are one.
If you need a friend,
Just a moment to listen
When the tears from your eyes
Make your cheeks really glisten.
Someone will be there
If you need something to lend
Because in OLI
We all try to be a friend.
If you come to our school,
With troubles in your life
We'll be there for you,
With a smile but no strife.
In our School of Sanctuary
No-one goes without
Whether it's food or clothes,
You'll be left in no doubt.
That we care for each person
Find a place for each one
If your life is quite difficult
Come to us and you've won.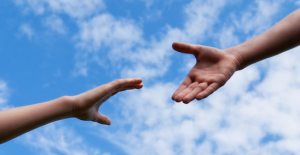 A People's Place
A People's Place
If this is not a place where tears are understood.
Where do I go to cry?
If this is not a place where my spirit can take wing.
Where do I go to fly?
If this is not a place where my questions can be asked.
Where do I go to seek?
If this is not a place where feelings can be heard.
Where do I go to speak?
If this is not a place where you will accept me as I am.
Where do I go to be?
If this is not a place where I can try to learn and grow.
Where can I just be me?
W J Crocket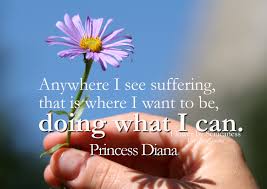 Poetry Workshop Friday 19th May 2017
Today Mr Beattie and Mrs Williams one of our School Governors arranged a series of poetry workshops.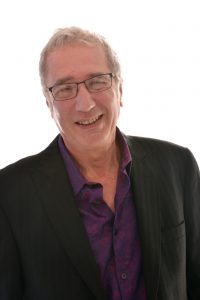 Mr Beattie is a published poet and is well known on the poetry circuit. Small groups of our children from across school were engaged in writing a poem based upon a washed up bottle which was found on Formby shore…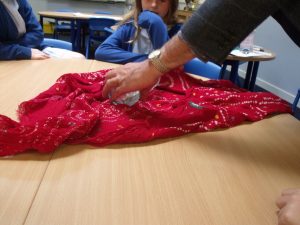 A bottle was found washed up on Formby Beach. It is sealed with wax and string. Inside is a rolled manuscript and the word Poem is visible. Also inside is a strange stone or could it be a crystal…
This poem is to be the basis of our School of Sanctuary Poem and will have strong links to Equality and Diversity.
Below are a selection of photographs taken during the day and a selection of the children's poems.
Help! Oh Help!
Help! Oh help!
I have been stuck in a bottle and abandoned.
Please set me free!
I need to send a message to the world!
Help! Oh help!
I need lots of help to set me free.
I am travelling across the sea…across the green and blue waves
Help! Oh help me to become free!
Year 3 Poet
Glug Glug
Glug, glug.
Holds liquid.
Shatters to the ground.
Glug, glug.
Can be heavy. Can be light.
Can be loose. Can be tight.
Glug, glug.
Can be pale. Can be dark.
Can be cold. Can be hot.
Glug, glug.
Can be near or very far.
Can hold liquids and even soap.
Glug, glug.
Year 4 Poet
Washed Up!
Walking along the sandy shore.
A mysterious bottle lay on the sand.
Shores wash up many things, but not many like this!
How did it get there?
Everyone tells me magical stories, but wait until you hear this!
Dark rope tightly wrapped the top of the bottle.
Underneath the patterned glass was a rolled up message.
Peculiar thoughts came through my mind all at once.
! Could this be a sign for something new or,
! Could this be the beginning of an adventure, or a mission that only I can complete!
Year 6 Poet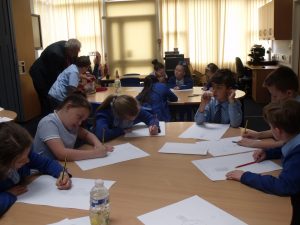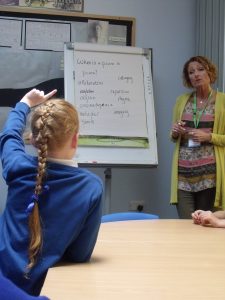 The Bottle
I fished the bottle out of the sea.
No one else had found it,
only me.
It was as heavy as a brick, and the glass was very patterned, green and thick.
The bottle was slimy and wet, I saw lots of fish swimming around it, who I had never met.
The angry sea made a very weird sound
as it was washed up on the sandy ground.
Year 4 Poet
The Bottle
Hard
Wooden
Red
Stringy
Papery
Bottle.
Hard, see-through, pale green glass.
Very precious!
Long, brown string wraps tightly around the glass bottle top,
standing proudly in the ground."
Year 4 Poet
So Close!
I strolled across the beach,
the breeze blew in my face.
I felt calm and safe,
almost like I was in space!
Something hit my foot.
It honestly hurt.
I looked around, but I could see nothing.
It hit me once more,
I knew something was there I just couldn't see.
But, to my surprise…
a bottle lay in front of me!
I reached down to pick it up,
my hand felt the cold blue sea.
Inside was an old note,
written by a boy called Lee.
I carefully unfolded it,
but the wind was so so strong,
causing me to let go.
So, whatever was written inside that note…
is a mystery.
I, will never know!
Year 6 Poet
Bottle On The Beach!
I strolled along the beach,
the water waved under my feet,
the wind blew onto my face,
the water drenched my shoelace.
In the cool water splashing,
I felt something touch my foot.
It was a bottle with a note inside.
I unsealed the top and carefully, unfolded the note.
Its string was made of gold and had a little spludge of wax to hold…my bottle on the beach, what secrets would it hold?
Year 6 Poet
A huge thank you to them both as the children thoroughly enjoyed the workshops and produced some fantastic work!
Next week the children will begin to write their School of Sanctuary Poems.