With You Always Parish Programme 2018-2019
If you wish your child to engage in our Parish With You Always Programme for our year 4, 5 and 6 children; please contact Mrs Brown at school to register your interest as soon as possible this September.
With You Always, has now begun. Below is a list of dates when the Sacramental Programme will be delivered. Meetings will take place at 3.40pm at Our Lady Immaculate Church on Wednesday or Thursday.
Mass of Welcome
Meeting 1 Treasure Hunt
Meeting 2 Beatitudes/Reconciliation
Meeting 3 Sacrament of Reconciliation week beginning
Meeting 4 Stations of the Cross
Meeting 5 Eucharist 1
Meeting 6 Eucharist 2 preparation for First Communion Mass In May 2019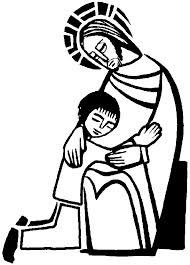 Mrs Shepherd has told our teachers how responsive we have been in preparing for the sacraments. Mr Southworth has been very proud listening to our contributions so far.
Class Assemblies 2018-2019
We love to have parents, carers, grandparents come along to our class assemblies!
Everyone is welcome!
Autumn Term 2018
Y5 Mr Fairclough week beginning 08/10/2018
Y3/4 Mrs Burns week beginning 05/11/2018
Y1/2 Mrs Bradley week beginning 19/11/2018
Y6 Mr Cotton week beginning 26/11/2018
Spring Term 2019
Y4 Mrs Coulson week beginning 21/01/2019
Y2 Mrs Rimmer week beginning 04/02/2019
EYFS Mrs Guy and Miss Doherty week beginning 04/03/2019
Y6 Miss Topping week beginning 18/03/2019
Summer Term 2019
Y1 Mrs Whelan week beginning 15/04/2019
Y3 Miss Harland week beginning 29/03/2019 Y5 Miss Gallagher week beginning 17/06/2019
EYFS Miss Offill and Mrs Guy week beginning 24/06/2019
Holy Communion Celebration May 2019
Congratulations to all our pupils who celebrated their First Holy Communion this year.
Below is a selection of photographs of them sharing their special day.
Thank you to Mrs Shepherd who helped the children and their families prepare for their special day.
The Wednesday Word: Our Liturgy Focus
9th January 2019
Happy New Year and Welcome Back!
Baptism
This week we celebrate the Baptism of the Lord. the Holy Spirit came down on Jesus. The same Holy Spirit we receive through Baptism and Confirmation. Through Baptism, we too become children of God.
"Baptism gives strength and it gives Light". Pope Francis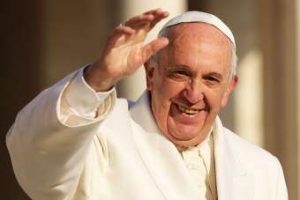 16th January 2019
Joy
This Sunday we hear in the Gospel about Jesus' first miracle at the Wedding at Cana; when he changed water into wine.
God wants us to be filled with joy; Jesus came to make our joy complete. Jesus changed water into wine and brought great joy to the wedding guests. For us too, he changes our lives when he enters into our hearts.
"Joy is very infectious: therefore always be full of joy. " St Teresa of Calcutta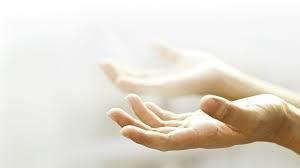 23rd January 2019
Good News
Jesus brings Good News to everyone. Today we share the Good news of the Gospel so that the people of the world can know God's love for them.
Jesus wants us to share our faith in God by sharing love, kindness and forgiveness in our everyday lives.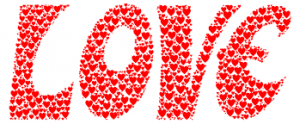 30th January 2019
God's Love
God loves each of us equally and unconditionally. His love for us is unlimited. God has no favourites: we are all loved equally by God.
This Saturday we celebrate the Presentation of The Lord which is also known as Candlemas. Mary and Joseph, presented Jesus in the temple forty days after his birth. This feast is celebrated on 2nd February which is forty days after Christmas Day.
During this Mass candles are lit to remind us of the light and the love which Jesus brings to our world.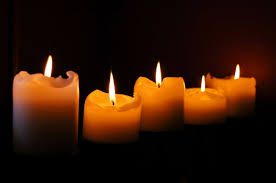 6th February 2019
Follow
It is important that we make the right choices. Peter decided to follow Jesus and at times he found it a difficult path to follow but it was a fulfilling one. In this week's Gospel Jesus calls the fishermen to follow him. They left everything behind and followed Jesus.
This week let us too make the right choices and do good to others.
13th February 2019
Trust
"Put your trust in God! The Beatitudes are Jesus' way of life." Pope Francis
20th February 2019
Kindness
"Let us learn to love with kindness, to love everyone, even when they do not love us" Pope Francis.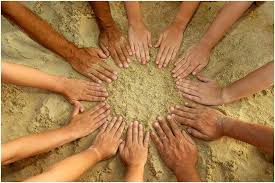 27th February
Action
"Actions speak louder than words; let your words teach and your actions speak".
St Anthony of Padua
How can we be a good friend this week? How can we show this through our words and actions?
On Friday we celebrate the Feast day of St David. David was a true teacher through his actions and his words.
6th March
Lent
Following his baptism, Jesus went into the desert for forty days. He was all alone and ate nothing because he was fasting. Jesus grew stronger through resisting temptations. Jesus relied on God's word to resist temptation.
Lent is a time when we can make a special effort to listen to God's word, to turn away from things which are wrong for us, or others; and to grow in love. We prepare for the celebration of Jesus' resurrection at Easter.
Prayer:
Dear Lord Jesus, help me and my family to grow in love and strength during Lent through keeping our Lenten promises. Amen
Shrove Tuesday
Shrove Tuesday is the day before Ash Wednesday. Some of our classes were busy eating pancakes today!

Mr Cotton Busy in the kitchen preparing pancakes for his class.
Lent 2019
Ash Wednesday is the first day of Lent. This year it falls on Wednesday 26th February.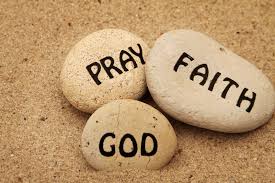 It derives its name from the practice of blessing ashes made from palm branches blessed on the previous year's Palm Sunday and placing them on the heads of participants.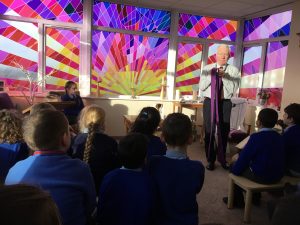 Ash Wednesday opens Lent, a season of fasting and prayer. Ash Wednesday takes place 46 days before Easter Sunday, and is chiefly observed by Catholics, although many other Christians observe it too. Ash Wednesday comes from the ancient Jewish tradition of penance and fasting.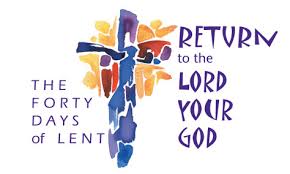 In the Gospel for Ash Wednesday, Jesus challenges us to pray, to fast and to give. So today, and throughout Lent, we should try and make Prayer life richer, to Stop doing some things which in turn will free us to Go out to others with acts of service.
'Pray, Stop and Go' will be our key theme for Lent this year.
Jesus said, "Take care not to do good deeds in order that people may see them."
Matthew 6:1-6, 16-18
This week can you discuss in your classes what you would like to do this Lent and bring your ideas along to the School Council.
There will be Lenten Prayers for Staff in the Oratory every Wednesday at 3.30pm just for ten minutes during Lent.
Dementia Prayer Week is 12th-19th March 2019.
This year is the eleventh Year of Dementia Prayer Week.
Loving Father,
you are close to the broken hearted.
Look with compassion on those whose lost memories have robbed them of their home and belonging.
Comfort and strengthen those who care for them.
May they make their home in you.
This we ask through Christ Our Lord.
Amen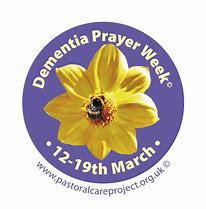 13th March
Encouragement
In this Sunday's Gospel, Jesus knew that he was soon to be arrested and put to death. Jesus went up the mountain top to pray. While he was there, his face shone and his clothes became as brilliant as lightening. Moses and Elijah appeared and began to talk to Jesus. (They were two great prophets who had lived centuries earlier). A voice from Heaven said: "This is my Son the Chosen One. Listen to him".
Jesus encouraged his disciples and he encourages us too.
Have you ever encouraged anyone?
What did you do?
20th March 2019
Change
Lent is a time for change and each day is an opportunity for us to change and help to make the world a better place.
What can we do this Lent to help change our world?
Do we need to have a change of heart or change our attitude?
Do we need to think of others first rather than ourselves?
We should love God and each other.
27th March 2019
Forgiveness
"It is by forgiving that one is forgiven".
St Teresa of Calcutta
God The Father is merciful and forgiving. if we acknowledge that we are wrong; God is always ready to forgive us and helps us to forgive others.
When did we last forgive someone?
3rd April 2019
Living Lent
New Start
"Let us allow God's constant help to make us new people." Pope Benedict
God is always ready for us to start afresh. Let us think about how we are with our friends and family. Have we given them a fresh start? Have we been understanding of them?
This week I will try my best to….
What is your Lenten promise?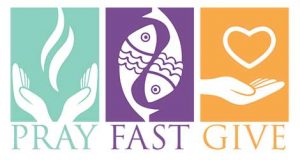 Holy Week
This week the Chaplaincy Group have been enacting the main events of Holy Week, beginning with Palm Sunday.
Thank you to Mr Menzes who has accompanied our assemblies with quiet music and hymns which reflected the events of Holy Week.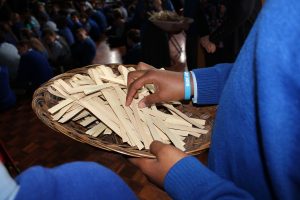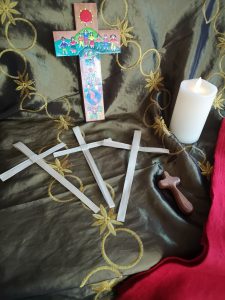 The Last Supper
Today the children enacted the story of The Last Supper and The Washing of the Feet. The Chaplaincy Group re=enacted the story as Jesus washed the feet of his friends and shared bread and wine with them.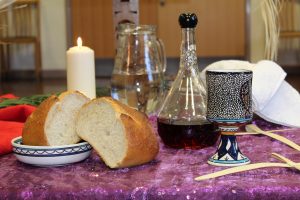 Good Friday
Today the Chaplaincy Group re-enacted the events of Good Friday. The children chose five Stations of the Cross to focus upon Jesus' journey.
The Second Station- Jesus takes the cross
The Roman soldiers bring a large wooden cross for Jesus to carry. It is very heavy and rough. Although Jesus is tired, he reaches out and accepts the cross.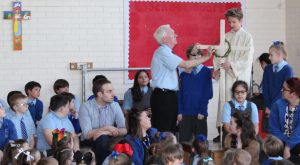 Let us be truly sorry for the times we have been wrong and upset someone.
4th Station- Jesus meets his mother
On the narrow roadway, Jesus turns a corner and as he looks ahead he sees his mother. She reaches out to touch him.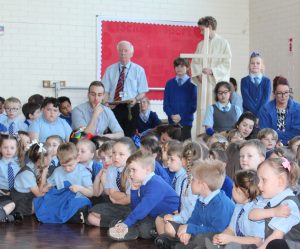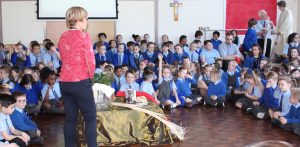 Jesus, help us to appreciate the love of our parents.
5th Station-Simon helps Jesus
The soldiers notice that Jesus is weak. He is staggering under the load. So, they pull a man from the crowd called Simon of Cyrene, and force him to help Jesus carry the cross.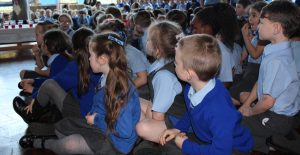 When we are asked to do something we do not want to do; help us to do our best.
6th Station- Veronica wipes the face of Jesus
A woman named Veronica stepped out from the crowd with a towel. she wiped the face of Jesus. She risks being told off and pushed by the soldiers. Her love and kindness overcomes her fears.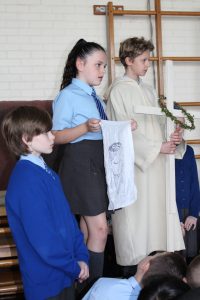 Help us not to be selfish and to be friendly to others especially those who appear lonely or left out. Help us to stand up for and support others.
12th Station-Jesus dies
After hours of hanging on the cross, Jesus dies. Although it is daytime, the sky turns dark, the earth shakes and a big crack appears in the temple in Jerusalem.
May we always recognise the presence of God in our lives.
Bless all those who are dying and those who love and care for them.
Easter Sunday Morning
12th June – The Holy Trinity
We should love God and eachother.
This Sunday we celebrate the Feast of The Holy Trinity. St Patrick used a three-leaved clover, a shamrock to illustrate the mystery of the Trinity.
19th June – Nourish
This week is a week of prayer; let us be nourished by daily prayer. Let us pray and receive the Sacraments.
"Jesus is the Bread of Life for our families."
Pope Francis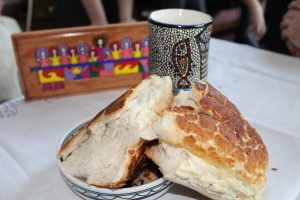 26th June – Church
The Church is a place where all are welcomed. It is a place of mercy and hope. It is a huge family wgich we can all be part of.
Jesus gave Peter the keys of the Kingdom and it has grown all over the world.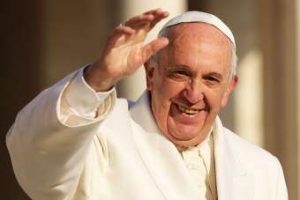 3rd July – God's Kingdom
God's kingdom is right here, right now. As we welcome others his kingdom grows within our hearts, within our families and where we go. By sharing God's love and care we make life better for all.
Anyone who needs me and I can help them, is my neighbour. This weekend we remember all the fishermen and those who work at sea.