Assemblies
Class Assemblies- Autumn Term 2016
Please feel welcome to come along to your child's assembly this term.
Week beginning:
17th October Year 4 Mrs Coulson's Class
7th November Year 2 Miss Whittaker's Class
14th November Year 6 Mr Garth's Class
21st November Year 6 Mr Cotton's Class
Class Assemblies- Spring Term 2017
Everyone is welcome!
Miss Hughes Y2
Miss Cox and Mrs Guy Reception and Nursery
Miss Gilchrist Y5
Miss Smyth Y1
Mr Cotton Y6
Mrs Coulson Y4
With You Always Sacramental Programme 2016-2017
If your child is in Year Four and you wish for them to receive the sacraments of Reconciliation and First Eucharist then you must register with Ann Shepherd our parish catechist after Mass. Registration will close on 2nd October 2016 and the With You Always programme will begin within the parish community after the parish welcome Mass in October.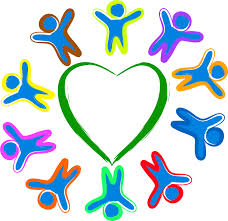 Sacramental Preparation, Reconciliation – December 2016
Our Year 4 children received the Sacrament of Reconciliation in school last term. Thank you to Father Liam who led upon this very special sacrament, Father Neylon who supported him and to our families who supported the children on the day. Anne will keep you informed regarding the next part of the programme.
Thank you too, to our Chaplaincy Group, who have supported this group of children in their Welcome Masses.
It was so lovely to see so many parents and grandparents attend this sacrament with their child.

Holy Communion Celebration May 2017

This week is a very special week for a group of our Year 4 children and their families as they receive Holy Eucharist for the first time.
There are Celebration Masses on Wednesday, Thursday and Friday this week. Please remember the children in your prayers.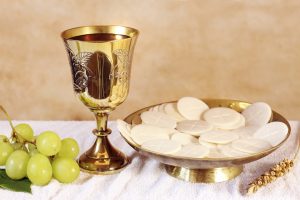 When we love Jesus, we listen to him and try to live the way he asks us to. Jesus sends us the Holy Spirit, our helper, to help us choose the right way to live.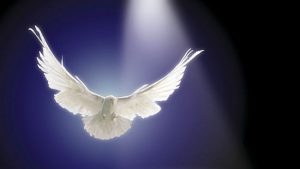 You are a child of God and so is your neighbour.
Holy Communion Celebrations May 2017
Congratulations!

Congratulations to all of our children who have made their First Holy Communion this week.
Each celebration was wonderful and it was lovely to see you surrounded by your friends and family on such a special occasion.
We will post some photographs shortly.
Thank you for sending in your Holy Communion photographs!
A reminder from Father Richard

.
You are all invited to attend Mass on Saturday or Sunday in your Holy Communion clothes so that our parish community can congratulate you all.
Advent and Christmas at Our Lady Immaculate
Whitechapel Advent Collection
During Advent we collected items for the Whitechapel Centre in a reverse Advent calendar. The children brought in items of food and clothing for those in need. Sarah from the centre came to visit and was amazed at the generosity of the children and their families at this busy time of year! It will take several car journeys to transport the donated food and gifts to the centre. Thank you!
We are here to help and support others.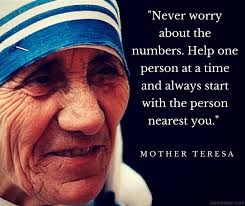 Christmas Dinner
We all enjoyed our Christmas dinner wearing our festive jumpers and party hats. Many thanks to the cook and her team for providing us with a delicious Christmas lunch.
Christmas Carols
The Glee Club went to the Royal Hospital and sang a collection of Christmas Carols within the main entrance. They helped to raise funds for The R Charity and provided a warm welcome to visitors as they visited their sick relatives. The children were most enthusiastic in their singing and were complimented on their manners and excellent singing!
!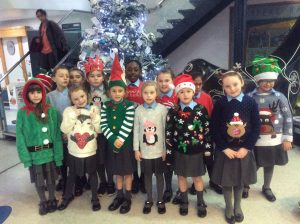 Welcome!
Ash Wednesday 1st March 2017
A warm welcome to Father Richard Ebo who came to visit school on Ash Wednesday for the first time.
He helped to distribute Ashes to the children with Mr Southworth and we look forward to him visiting us again very soon. We are sure that he will be a good friend and a regular visitor to our school.
Lent and Easter at Our Lady Immaculate
Ash Wednesday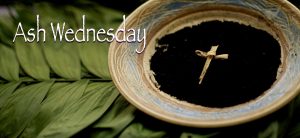 Ash Wednesday is the first day of Lent. Catholics across the world come together to receive ashes on their foreheads to mark the beginning of the Lenten Season.
Lent reminds us of Jesus' forty days of fasting and prayer in the wilderness, where he grew stronger through resisting temptations.
God calls us to make a special effort- perhaps to give something up or do something extra which is loving and good.
" Lent is a "powerful season", a turning point that can foster change in each of us. Let us deny ourselves something every day to help others."
Pope Francis
Thoughts for the week during Lent: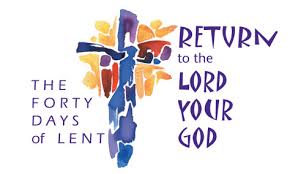 1st March
Think about your Lenten Promise. What can you do to help others during Lent?
What can you do that is extra? Are you going to support a charity?
6th March
Pray for children who are living in countries who are at war.
Don't complain. Try to be more positive instead.
"With God we can do great things."
Pope Francis
13th March
Remember in your prayers to pray for those people who are lonely or sick.
Try not to be grumpy when things don't go your way!
20th March
Do't judge somebody just because they are different. Remember the Samaritan woman who gave Jesus a drink at the well.
Do't be bossy, be considerate of others.
27th March
Pray for healing for those you know who are sick.
Notice when somebody does or says something kind. Praise them for it.
"We pray that the Church may always be a true family that brings God's love to everyone."
Pope Francis
3rd April
What does the word compassion mean to you? Can you remember a time when someone showed you compassion? What can we do to show compassion towards others this week?
Lord Jesus, Thank you for the gift of everlasting life. Please help us to be more loving and compassionate as we journey through Lent together. Amen
Today, remember to pray for those who you know are sick.
10th April
Be thoughtful and prayerful during this special week, Holy Week. be silent for five minutes and pray for the sick, the homeless and those people who are displaced.
Remember new people to our school need friends just like you!
" Open the door of your heart to others because each person is a gift."
Pope Francis
Friday 10th March is Lent Fast Day.
Cafod have put together a short film showing how we can all make a difference. Why not take a look at how fish are making a difference to families in Zambia.
www.cafod.org.uk/primary
Holy Week April 2017
During Holy Week, the Church especially remembers Jesus' final days in Jerusalem. Palms are handed out in remembrance of the welcome and great praise that the people gave to Jesus.
This coming Sunday is known as Palm Sunday and marks the beginning of Holy Week.
Holy Week is a very special time; it includes Palm Sunday, the celebration of the Last Supper, the washing of feet, the agony in the garden, Jesus' arrest, crucifixion and his resurrection.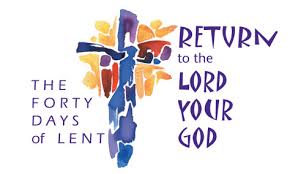 Palm Sunday

Today in our Holy Week Service, we remembered what happened on Palm Sunday, when Jesus entered Jerusalem riding on a donkey.
Jesus sent two of his disciples into a nearby village to collect a donkey. The disciples did as he asked of them. They brought the donkey and Jesus sat on it.
As he set off into Jerusalem, great crowds spread their cloaks upon the road, while others spread palm branches on the path in front of him.
The crowds shouted;
"Hosanna! Hosanna! Blessings on him who comes in the name of the Lord! Hosanna in the highest heavens!"
All the children received a Palm Cross in remembrance of the welcome and great praise that the people gave to Jesus when he entered the City.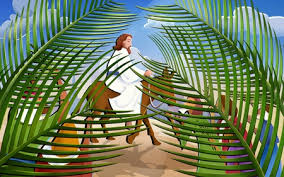 Jesus, draw us into your friendship and help us to follow your word.
Amen. Luis read this prayer today and Harriet read our Gospel reading.
Matthew 21:1-11 ( Passion/Palm Sunday).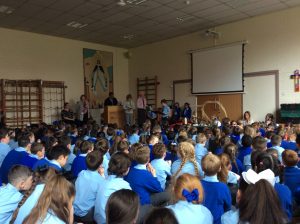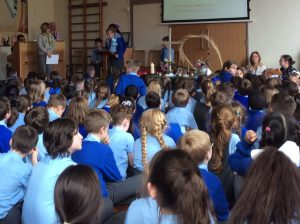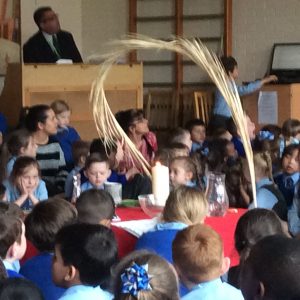 The Chaplaincy Group helped to prepare the Oratory for Holy Week.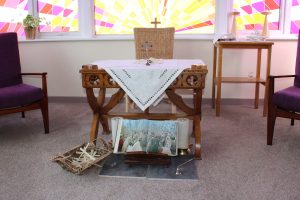 The Washing of the Feet and The Last Supper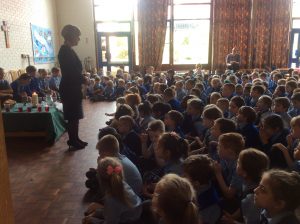 Before The Last Supper, Jesus washed the feet of his disciples. Today we re-enacted this part of Holy Week. Mr Southworth washed the feet of some of the Chaplaincy Group who represented Jesus' disciples.
Tia helped Mr Southworth by holding the towel as he poured water over each of the disciples feet.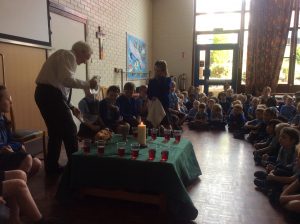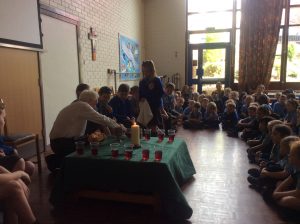 The Last Supper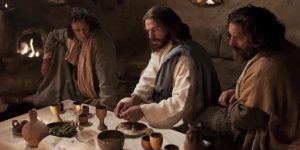 Kieran took the part of Jesus as he reenacted The Last Supper. Each of the disciples took a piece of bread and drank from a cup.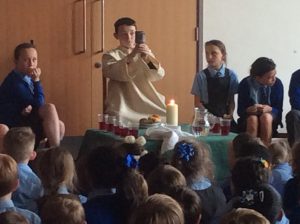 Today, TIA read a special prayer.
Jesus, strengthen us to be your body in the world, ready to serve others as you served your disciples at the Last Supper.
Amen

Kemi retold what happened in The Garden of Gethsemane.
Good Friday

Today the children enacted four of The Stations of The Cross.
Each stage was reflected by a teacher as Jesus made his final journey:
Jesus meets Mary his mother.
The Roman soldiers bring a large wooden cross for Jesus to carry. It is very heavy and rough.
Although Jesus is tired he reaches out and accepts the cross.
On his journey he meets his mother, Mary.
Jesus meets Simon of Cyrene.
The soldiers notice that Jesus is very weak. He is staggering under the load. So, they pull a man from the crowd- a stranger called Simon of Cyrene.- and force him to help Jesus carry the cross.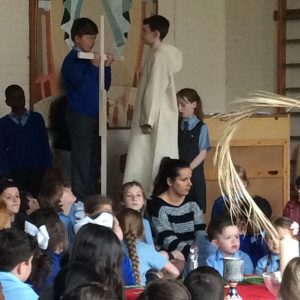 Jesus meets Veronica.
A woman named Veronica steps out from the crowd with a towel. She wipes the face of Jesus.
Doing this she risks being told off or pushed by the soldiers or laughed at by the crowd. Her love and kindness overcome her friends.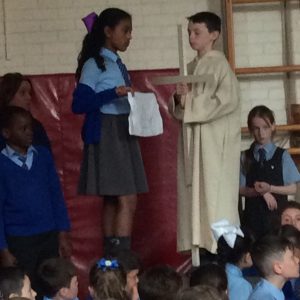 Death on the Cross.
Jesus dies.
Although it is daytime the sky turns dark. The earth shakes and a big crack appears in the temple in Jerusalem.
Just before he dies, Jesus asks God to forgive those who are killing him.
Then he said:
" Father, into your hands I commend my spirit."
As Jesus hung on the cross, he kept on praying:
"Father forgive them. They don't know what they are doing…Father I put my whole life in your hands."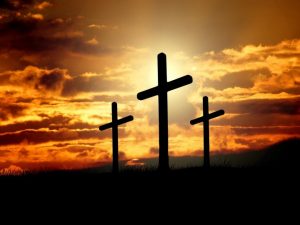 Easter Sunday Morning
Alleluia Alleluia!
Risen Lord, Thank you for sharing your life with us. may love move us to faith, as we renew the promises of our Baptism.
Amen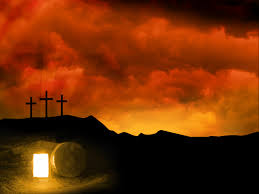 Easter Sunday is the greatest day in the Church's calendar. This day reminds us that Jesus, the Son of God, offers each one of us a share of his everlasting life and eternal happiness.
"Let us prepare to celebrate Easter in the joy of God!
Christ is risen! Christ is alive!
Pope Francis
Before sunrise on Sunday morning, Mary Magdalene went to Jesus' tomb. She saw that the stone had been moved away and that the tomb was empty. Mary ran to Peter and John and said;
"Someone has taken the Lord out of the tomb and we don't know where they have put him."
This is the day when we remember and celebrate the resurrection of Jesus – his rising in glory.
On this day we renew our baptismal promises together in Church.

.
Dear Lord Jesus, thank you for this Sunday's wonderful celebration of your resurrection.
Please bless our families with new life as we approach the great season of Easter. Amen.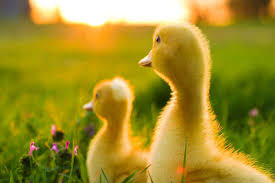 Today we read the story of Easter Sunday and prayerfully reflected the events of Holy Week.
Thank You to all members of the Chaplaincy Group who helped to plan and prepare each of the services during this week.
Our Lenten initiative to support children in Ankoma, Ghana.
During the season of Lent we are going to support a school in Ghana with whom we have close links. The school is called Ankoma.
During Lent each class is raising money so that we can send a child to school for one year. I wonder how many children we will be able to support?
I will cost £9.00 per year to send a child to school and £4.00 a year for health insurance, which will mean they can get medical treatment when they need it.
" Open the door of your heart to others because each person is a gift."
Pope Francis
"With God we can do great things."
Pope Francis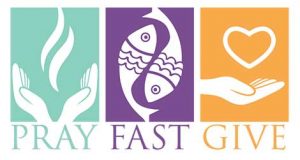 The children have been extremely busy in planning fundraising initiatives for the children of Ankoma.
A selection of photographs will be appearing here very shortly!
Fantastic news!
The children have raised over £1700.00 for the children of Ankoma!
This is a really fantastic achievement. Today at the end of assembly the children were told this wonderful news and they erupted into a loud round of applause to celebrate their efforts and achievement! They were very proud. Thank You!
Many thanks to you all who have helped to support this initiative. The money will be used to send children to school and ensure that they are fit and healthy too!
Further details will follow in the Summer Term.
Muddy Puddles in EYFS!
Thank you to all our families and friends who sponsored us to complete the Muddy Puddles Obstacle Courses set up around our school. The children worked hard to move around the obstacles moving under, over, around, beneath, through and in between obstacles. As soon as we have received all of the sponsor monies in we will let you know how much we have raised for the children in Ankoma. Enjoy our photos!
The Nursery took part too and had a wonderful time!
Did you recognise anyone?
Key Stage 1 had a Pyjama Day!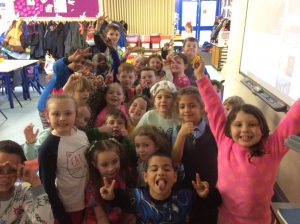 We can help others!
Year 3 and 4
Ava's Nan donated a hamper of Easter Eggs to be raffled for the children of Ankoma. Thank You Nan!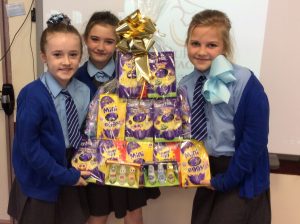 They have been extremely busy this week raising funds for Ankoma, by washing staff cars!
Staff cars were gleaming in the sunshine after the children had worked their magic!
Thank you to all those who supported them on this venture in providing the equipment, their cars and of course their moral support.
They also had a raffle and look at who was the lucky winner!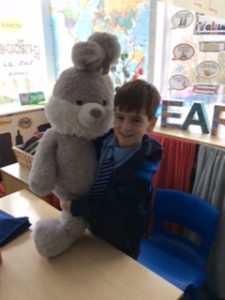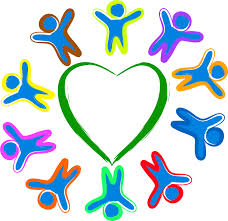 Year 5
Today Year 5 had a sponsored run in the park to raise funds for the children of Ankoma!
Thank you to everyone who has sponsored them!
Year 6
Year 6 have been holding a series of raffles in their area. Did you win? These girls did!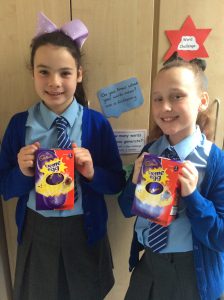 Thank You Everyone!
At the end of the Summer Term we said our goodbyes to four members of our school staff.
Miss Glichrist left to take up a new teaching post overseas; while Miss Chute and Mrs Coulson were both leaving to have their babies! We shall be welcoming them both back to school after their maternity leaves have completed. We wish them well.
The children gave gifts and cards as a thank you for all that they have done for them and a special something for the two babies who will be arriving quite soon!.
Mrs Buchannon retired from school after many, many years of service. The children made her cards of thanks which were given during our final assembly of the year. It was lovely that her daughter could share with her this special celebration.
She has promised that she won't be far away and will be a frequent visitor in school!
Thank you for all your hard work and friendship!