The Oratory
Our school has a small chapel which we call the "Oratory". All members of our school community are most welcome to come and use this beautiful room for prayer and reflection. Visitors are asked to report to the main office. Children and staff use this room for reflection and quiet prayer as well as class Masses and Assemblies.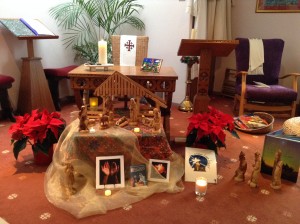 The Oratory has been relocated within school and it continues to be a quiet place of peace and prayer.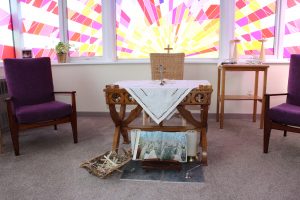 The Chaplaincy Group are always busy in school helping to prepare and lead collective worship across the school.