How to help your child learn at home 2020-2021
In this section of the website, you will find resources and websites that will support home learning for your child in the event of them needing to self isolate. These home learning resources offer pupils a chance to continue learning at home and many of them have been purchased by school and recommended by the Department for Education. Teachers are able to monitor pupils' performance and usage on some of the sites and they will also set work.
Click on the document below for more detailed information for parents about remote learning at our school
OLI _remote_education_information_to_parents_-_Jan_2021 (2)
Suggested timetable click image below.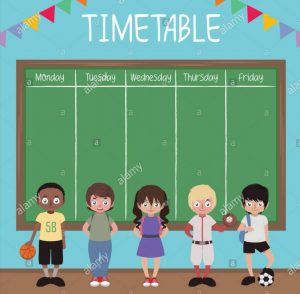 Please click on the relevant key stage icon for weekly packs set by your child's class teacher.

Early Years Key Stage One Lower Key Stage Two Upper Key Stage Two
If you need any assistance, have a question or your child would like to share their work with a teacher, please email the relevant year group and a teacher will get back to you between the hours of 9am to 4pm. The teachers can't wait to see some of the amazing work that has been taking place at home!
Nursery@oliprimaryschool.co.uk
Reception@oliprimaryschool.co.uk
Key Websites and Resources used at OLI
Purple Mash https://www.purplemash.com/sch/ourlady-l5
Oak National Academy https://classroom.thenational.academy/
Time Table Rock Stars https://ttrockstars.com/
Rising Stars Reading Planet https://my.risingstars-uk.com/Default.aspx?ReturnUrl=%2f
Reading wise http://www.readingwise.co.uk
Letter Join https://www.letterjoin.co.uk/log-in.html
Additional resources and websites
School Improvement Liverpool https://www.schoolimprovementliverpool.co.uk/Curriculum-Resources
BBC Bitesize https://www.bbc.co.uk/bitesize/primary
ODDIZZI Geography Real World Geography For Kids
The Historical Association https://www.history.org.uk/primary/categories/305/module/8745/resource-sharing-hub-key-stage-1 https://www.history.org.uk/primary/module/8747/resource-sharing-hub-key-stage-2
Online Safety https://www.thinkuknow.co.uk/?utm_source=Thinkuknow&utm_campaign=03f521e658-TUK_ONLINE_SAFETY_AT_HOME_21_04_20&utm_medium=email&utm_term=0_0b54505554-03f521e658-55080053
Keeping active https://www.bbc.co.uk/programmes/b006mvsc
Third Space Learning https://thirdspacelearning.com/blog/home-learning-resources/
Phonics https://www.phonicsplay.co.uk/
Early Years https://hungrylittleminds.campaign.gov.uk/