World Book Day
We just wanted to say a huge thank you for all the help and support you have given your children to make World Book Day such a success today. The children looked amazing and we have thoroughly enjoyed listening to, and sharing books all day. As part of the 'Liverpool Reads' initiative we took part in a city wide 'Drop Everything And Read' this morning, which meant that whatever the children were doing at that point , they stopped and read!
Well we have started our new year as busy as we finished the last year! The children have come back to school full of energy and enthusiasm for our new term which is brilliant. The topics we have been learning about are 'The Iron Man' in English where we have been using this quality text to write in different genres including diaries, newspapers and instructions. Here's an example of one of our newspaper reports!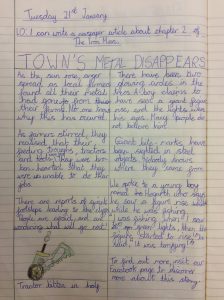 To link in with our story we have made our own Iron Man head in Design and Technology, we then wrote instructions so another child could make one as ours were such a success. Here's some pictures showing the different stages.
In maths our focus has been multiplication and division, so that we could visually see our workings out, we used lots of concrete objects at the start.
In history we have been learning about The Ancient Greeks and why they were so influential in the past but also in the present day. Our first task was to report back to our classmates about what we had learnt during our homework task. We all made notes and wrote a report on what we found out. We then used our skills to put the main events into chronological order, moving on to using different sources of information to find out about their lifestyle, clothes, their inventions and what type of food they ate.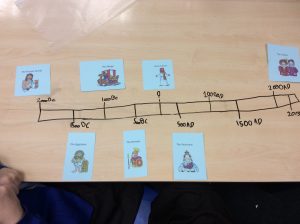 Our PE topic has been gymnastic which has been taught by our PE Coach.  Check out some of our different balances and sequences.
As you can see we have been very busy already! Make sure to check the website again soon to see what else we have been learning!