Thank You!
A huge thank you to our Chaplaincy Group who have been working really hard this year.
They supported their classes during the season of Advent and throughout our Christmas celebrations.
Holy Week
This week the Chaplaincy Group have been enacting the main events of Holy Week, beginning with Palm Sunday.
Thank you to Mr Menzes who has accompanied our assemblies with quiet music and hymns which reflected the events of Holy Week.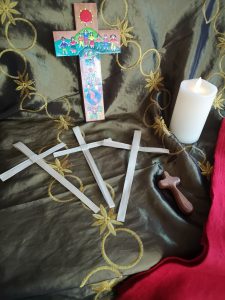 Children were given Palm Crosses as they entered our Palm Sunday Assembly.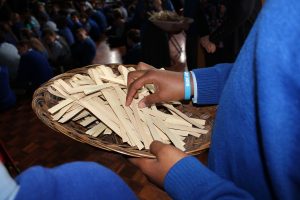 The Last Supper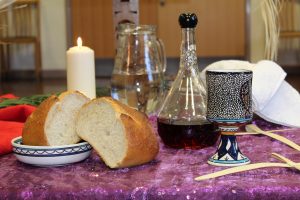 Today the children enacted the story of The Last Supper and The Washing of the Feet. The Chaplaincy Group re=enacted the story as Jesus washed the feet of his friends and shared bread and wine with them.
Bread is broken…wine is shared….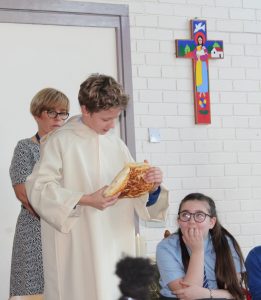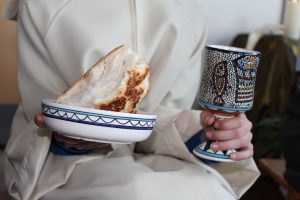 Washing of the feet symbolises service to others.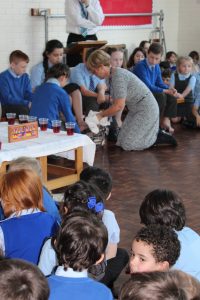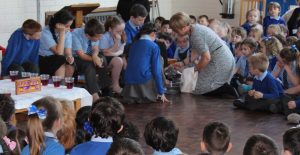 Good Friday
In school today the Chaplaincy Group re-enacted the events of Good Friday.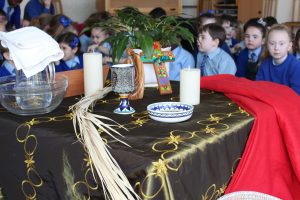 Our Focus Table grows as we add to it during Holy Week.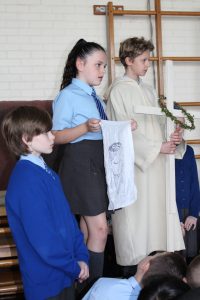 Easter Sunday Morning